On May 16th, 2023, in Ho Chi Minh City, Karavan B2B E-commerce Platform (Karavan) and C.P. Vietnam Corporation (C.P. Vietnam) officially held a strategic partnership ceremony to jointly expand C.P. Vietnam's product portfolio (ambient products, frozen and fresh foods) to general trade and HORECA segments in Vietnam, via Karavan's centralized platform that connects brands directly to small- and medium-sized (SME) merchants in key cities, including Ho Chi Minh City, Hanoi, Danang, and nearby provinces.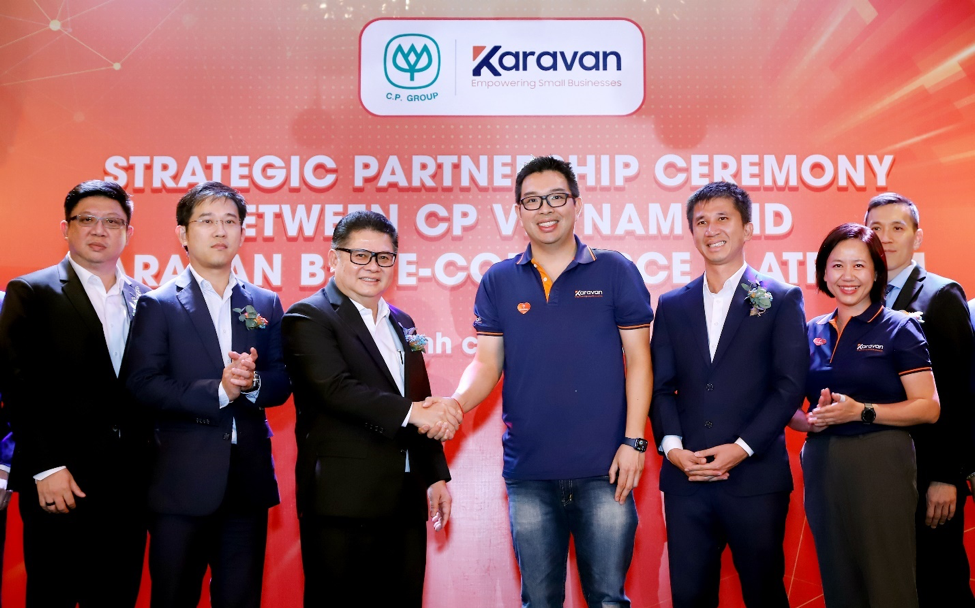 While B2B e-commerce is relatively new in Vietnam, this sector sees abundant growth opportunities, as the retail landscape in Vietnam continues to be dominated by traditional (unorganized) trade channels, such as local wet markets and mom-and-pop stores (known as "tap hoa"). Currently, the local supply chain is very fragmented with relatively low levels of digitization.
Understanding the market needs and potential, Karavan has entered into a strategic partnership with C.P. Vietnam to deliver ambient products, frozen and fresh foods of C.P. Vietnam to traditional trade and HORECA segments in Vietnam. Karavan's aspiration is to digitalize and streamline the traditional retail supply chain through its one-stop sourcing platform, connecting fast-moving consumer goods (FMCG) brands and food suppliers directly to SME businesses, including tap hoa, coffee shops, hotels, restaurants and catering. In turn, this cooperation will enable C.P. Vietnam to expand its customer base, tapping into Karavan's ready-to-scale network of about 200,000 merchants nationwide.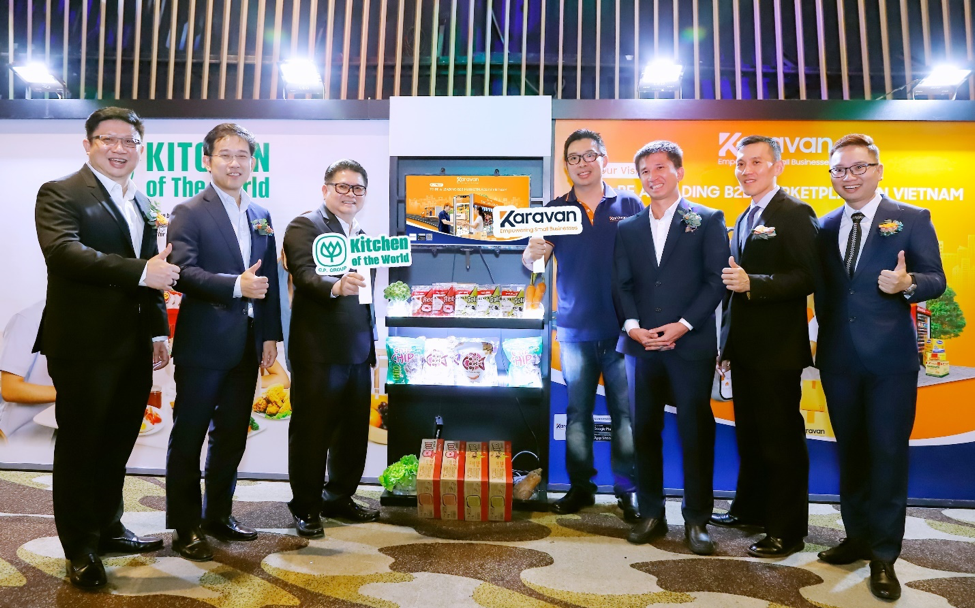 Mr. Pawin Sriusvagool, Founder & CEO of Karavan, quotes "Karavan has a vision to become the #1 B2B marketplace platform in Vietnam. We want to be the platform that connects FMCG brands and food suppliers to small business owners. We aspire to empower our merchants with superior supply chain technology, allowing our customers to purchase products cheaper with faster and reliable services. In addition, our merchants could make payments digitally via QR payments and can use POS machines to improve their operations."
Mr. Montri Suwanposri, President of C.P. Vietnam, quotes "Our Company, C.P. Vietnam, appreciates Karavan's mission in leveraging the power of technology, with its B2B e-commerce platform, to help connect reputable brands directly to SME businesses, providing B2B e-commerce solutions. We believe in Karavan's ability and vision, and expect Karavan to accelerate C.P. Vietnam's development of food distribution, to support small and medium-sized enterprises, and to bring C.P. Vietnam's processed food closer to end-consumers. I hope that the strategic collaboration between C.P. Vietnam and Karavan not only creates great synergistic value for both businesses, but also benefits small and medium enterprises, along with positive benefits for end-consumers."
Karavan has achieved impressive growth in the past 12 months, partnering with major FMCG suppliers and has grown 20% month-on-month in gross merchandise value (GMV) since its establishment in 2021.
The strategic partnership ceremony marks a long-term cooperation between Karavan and C.P. Vietnam in the journey of revolutionizing the retail industry in Vietnam, with Karavan's superior and efficient supply chain technology, and C.P. Vietnam's complete range of food products.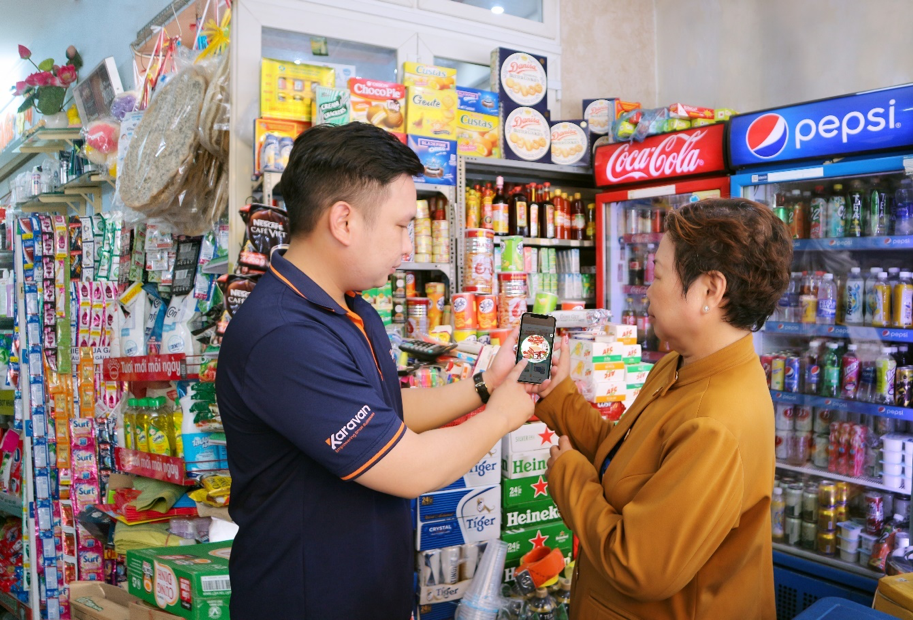 About Karavan
Founded in 2021, Karavan is a Vietnam-based B2B e-commerce startup that aims to digitalize & streamline Vietnam's traditional retail supply chain through one centralized platform, by connecting brands directly to SME merchants, across General Trade and HORECA segments. Unlike other B2B e-commerce players, Karavan adopts a unique approach, with a strong focus on supply-side via building relationships with brands, and enabling them with real-time visibility and control throughout the distribution process. For SME retailers, Karavan strives to maximize their value and unlock their full potential, by providing a one-stop sourcing platform, and later empowering them with QR payments, Point-of-sale (POS) systems, mobile top-up, financing, group buy programs, and loyalty schemes.
About C.P. Vietnam Corporation
Established in 1988, C.P. Vietnam Corporation – a subsidiary of the Charoen Pokphand Group (founded in 1921 in Bangkok, Thailand) – operates a fully integrated agro-industrial and food business. The company has collaborated with Vietnamese farmers in both livestock and aquaculture, utilizing a modern agro-industrial model, monitoring the value chain beginning with the source of input materials, breeders, and animal feed, and ending with food processing and distribution.
Merchants can order Five Star CP sausages directly on Karavan platform.